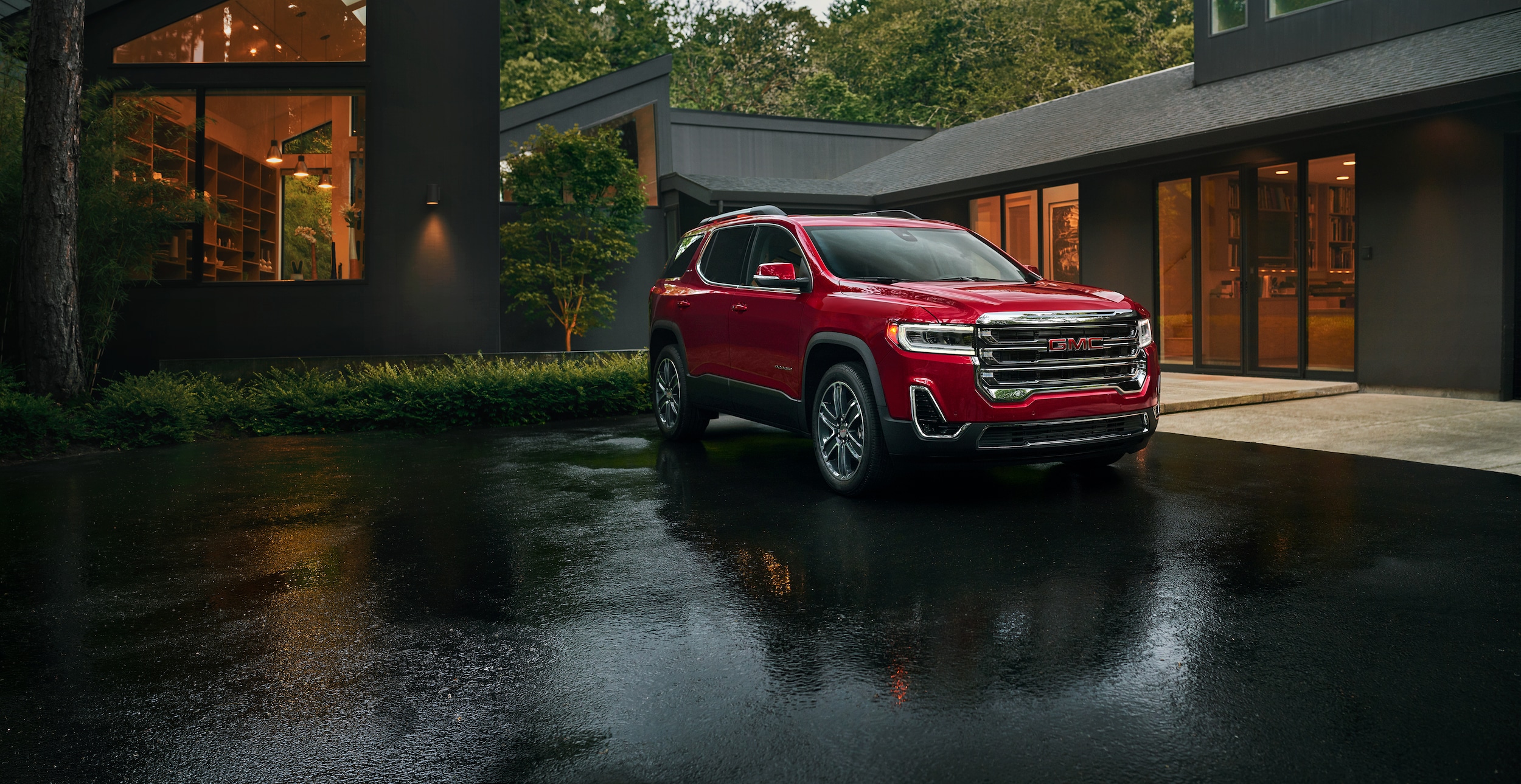 ?
The 2020 GMC Acadia is an exceptional automobile that can handle your every need. This popular SUV offers plenty of seating, has an efficient engine, and is easy on the eyes. Of course, GMC has developed this SUV with advanced innovations. Some of the finest of interior features are present, and this vehicle rides like a champ on the roadways in Plymouth, IN. Check out some of the available features by reading below.
Interior
The interior of the new GMC Acadia sports is a well-crafted cabin with enough seating for seven individuals. The reason being for such impressive statistics is that this vehicle provides three rows of seats. The GMC Acadia has a beautiful interior that displays jet black, gray and cocoa hues. Some of the most elegant leather-trimmed seats are available, and they will deliver plenty of comfort.
Next-level refinement is what this masterful cabin exhibits. Flexibility is another key feature here thanks to the fold-flat capability of the second-and third-row seats. It is estimated that the new Acadia will offer up to 79.0 cubic-feet of cargo space. In addition to that, you'll have access to under-floor storage as well as under-console storage.
Performance
The 2020 GMC Acadia will come in two available trims, and there are two engine types. This includes a 2.0-liter turbocharged engine that delivers 230 horsepower as well as 258 pound to feet of torque.
There's also a 3.6-liter engine that delivers 310 horsepower. This V6 will tow as much as 4,000 pounds thanks to producing up to 271 pound to feet of torque. GMC has equipped this machine with a nine-speed automatic transmission. Front-wheel drive and all-wheel-drive systems are available. There's also a Select Traction system that offers multiple drive modes. Other included features of this SUV includes:
Five USB Ports
8.0-Inch Infotainment Screen
Smartphone Integration
The new GMC Acadia has made a bold statement and is looking to win over new customers.