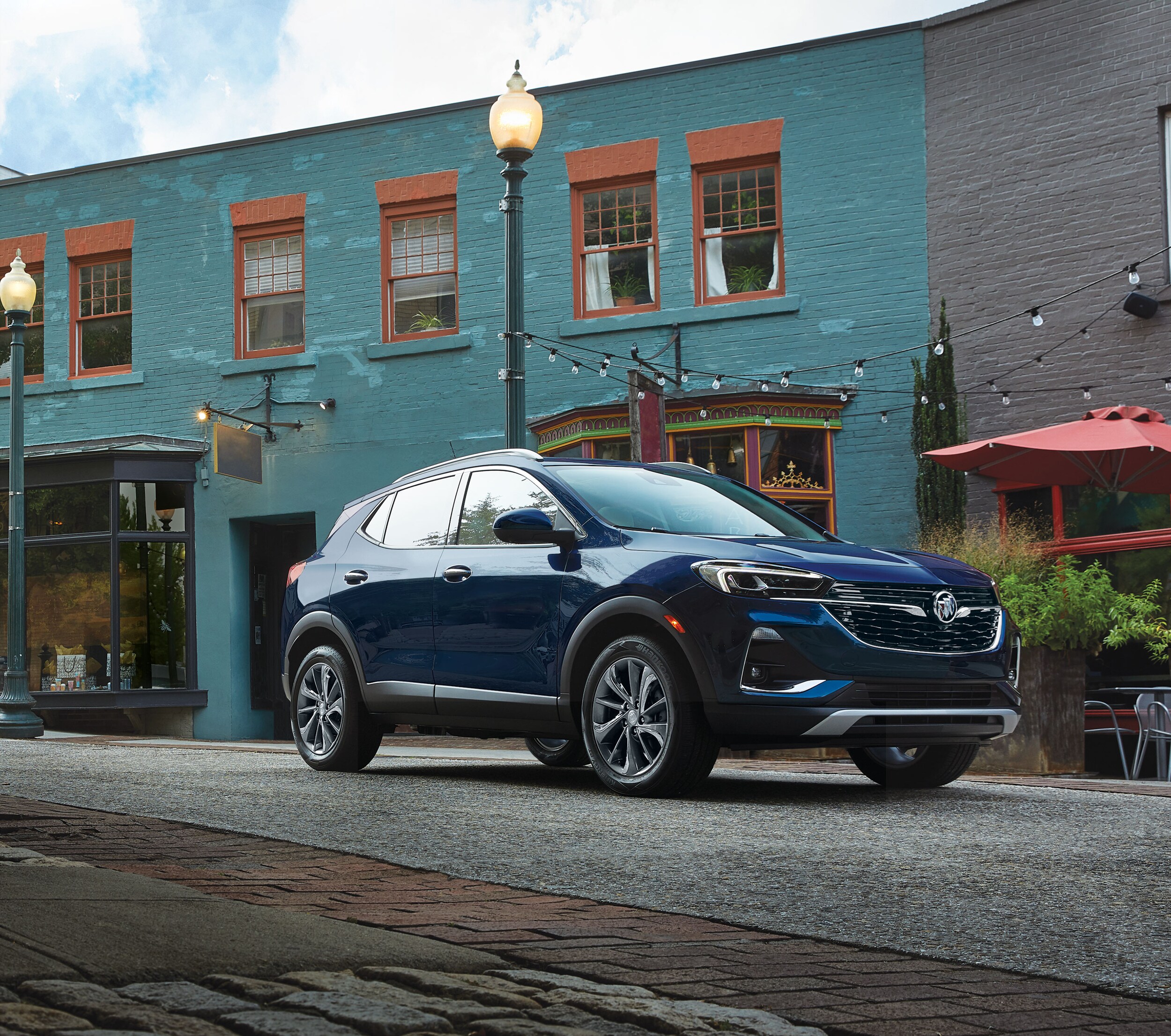 ?
One of the hottest and better-looking SUVs that's on the market today comes in a compact size. This automobile just so happens to be the 2020 Buick Encore GX, and it has made a grand impression. This particular SUV has everything that an automobile enthusiast could ever want. This includes premium features for its interior, some of the most technological advancements, and plenty of cargo space. Let's start off by giving you a tour of what this vehicle has to offer by reading below.
Exterior Appearance
The outer shell of the 2020 Buick Encore GX has been marvelously crafted from front to rear. This compact SUV sports a signature grille that's surrounded by striking LEDs. Its well-sculpted hood jets downward into the front fascia like a waterfall. When looking at this façade from the side, you'll notice the excellent craftsmanship of the door panels and its bold contours. High wheel arches are also present, which is accentuated by dark molding that wraps around the frame. The Encore GX yields near-perfect proportions, thanks to its flawless aesthetics. Exterior paint will come in a wide array of colors, and there are three available trims. This includes the Select, Essence and Preferred.
An Interior That Demands Attention
The 2020 Buick Encore GX has an interior that's fit for a queen or king. This SUV's cabin has enough seating for five people, and there are leather-trimmed seats. Ergonomics have been taken to another level as well as vehicle refinement. The Encore GX provides comfort features, such as a heated steering wheel, heated front seats, and Dual-Zone Automatic Climate Control.
In addition to that, this vehicle is equipped with 60/40 split-fold rear seats. The options are nearly endless despite the interior's small size. Consumers can also expect 50.2 cubic-feet of cargo space.
Other Features
The new Encore GX takes things even further by offering a ton of innovations. This includes Amazon Alexa, 4G LTE Wi-Fi and QuietTunning technology. Smartphone integration is available, including Android Auto and Apple CarPlay. This SUV also offers plenty of advanced safety features, such as Lane Departure Warning and Rear Cross-Traffic Alert.
The stage is set, and the 2020 Buick Encore GX is about to set new trends.